Princess Hair Designers Salon Services
Color
Corrective Colors
Fashion Colors - Blue, Purple, Pink & More
Keratin Hair Treatments (formaldehyde-free)
Highlights & Lowlights
Permanents
Haircuts
Natural Hair Extensions
Nail Shellac
Traditional Manicures/Pedicures
Waxing – Acrylic Nails
Make-Up
Gray Hair Coloring
Corrective Colors
Balayage Hand Painted Highlights
Simply Smooth Keratin
Nail Shellac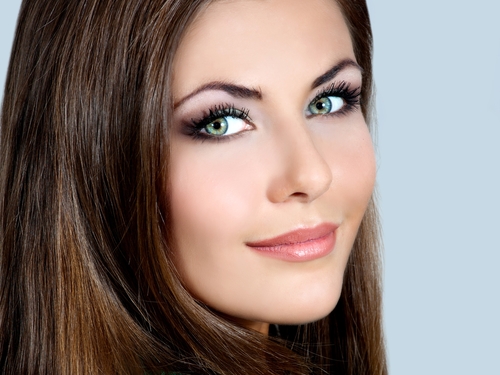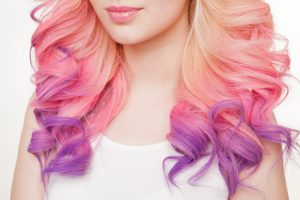 Through advanced technology Simply Smooth has created a patented pending formula. A rich blend of the highest quality keratin derived from botanicals and human hair, which are completely compatible with our own hairs structure. These two types of keratin increase the performance of the keratin treatment by being able to work on the outside of the hairs structure as well as deep within the cuticle providing a better smoothing performance through a more gentle and natural healthier process.
Silver Ice Queen - Gray Color
Young women around the world have gotten fed up with how good older silver vixens can sometimes look with their gray hair and have started dying their hair gray as well. Whether it's an act of jealous appropriation or a tacit nod to the older ladies that know how to rock their silver locks, this gray hair trend has a way of turning heads. Whether you're young or old, we want to see your gray hair photos! Add your #silverhaircolor selfies to this list and upvote your favorites!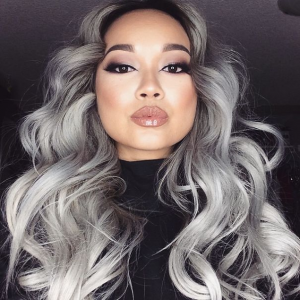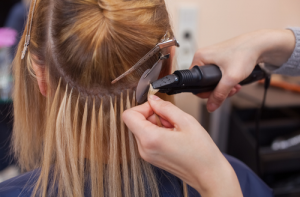 We have the most up to date and highest quality natural hair extensions available. Please call to set up a consultation.
Nail Shellac and Gel Nails
Traditional men's cutting as well as modern, trendy styles. We offer the best men's haircuts and grooming needs around.
Men
Women
Children up to 11yrs.
With Shampoo add
Haircut & Blow Dry
Blow Dry / Iron
Updo Style
Olaplex Bonding Treatment
$56 & up
$23 & up
$60 & up
$20 & up
One Process-Short
Retouch Bleach
Highlighting Cap
Partial Foil
Balayage
$60 & up
$60 & up
$70 & up
$85 & up
$125 & up
Long
First Time Bleach
Full Foil
Corrective Color
$65 & up
$85 & up
$120 & up
$70 & up
Permanent Wave
Keratin Straightening
Spiral Perm
Extensions-pricing
upon consultation
Manicure
French Manicure
Shellac/Gels
Temporary Tips
1/2 Hr. Pedicure
1 Hr. Pedicure
Full Set
Fill-Ins
Arch $13 - Lip $9 - Chin $9 - Bikini $25 & Up
Full Leg $44- $49 - 1/2 Leg $23 - Full Arm $38 - 1/2 Arm $22
Application $50 & - Mini Session $35 - False Lashes extra $15
* Senior Discount 10% off Tuesdays & Wednesdays Only *
* Regardless of client gender, prices for all our services are based on time needed to provide the very best service to you.